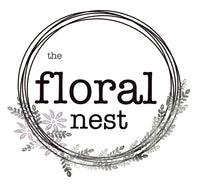 What we do
The Floral Nest provides high quality flowers with a natural country feel. The 'Flowers for the Weekend' service runs between April and October when British flowers are in bloom. The service makes it easy for you to enjoy seasonal and sustainable British flowers most of which come from local growers. Blooms are wrapped in paper and are tied with string and are plastic free.
The Christmas pop up shop uses Imported flowers.
Check out the gallery
Jane
Inspired by a life long love of nature, Jane is a floral designer based in the Cotswolds sourcing simply elegant flowers for your enjoyment. Flower subscriptions and the 'Flowers for the Weekend' service is a seasonal and sustainable service which runs from April to October and uses British flowers.
Jane offers bespoke floral design and dressing services for private houses and special events and provides seasonal courses. Look out for her Pop-up virtual shops at Christmas and Easter.